Maxi Care Beauty Secrets
Experience the best beauty services in Melbourne with us. You are in safe hands as we have
Beauty Treatments
Our most liked and availed services (for full list and prices check services section)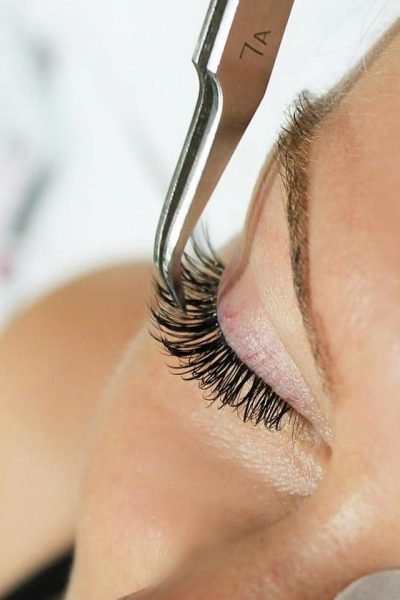 Eyelash Extensions
Enhance the volume, thickness, curliness and length of your natural lashes with extensions.
TOP SERVICES AT MAXI CARE
admin
2020-03-12T08:25:12+11:00
Have full, long, fluttery lashes with extensions done by experts with us. We have a variety of lashes for you to choose from.
admin
2020-02-25T23:53:15+11:00
A lash lift curls up your natural lashes. No matter how much mascara you layer on, sometimes lashes just need an extra boost.
"I had incredibly amazing eyebrow threading done by their expert staff member Avnee (my apologies if I spell this wrong) at their new Burwood Brickworks outlet. I have been getting threading them over the last 11 years and have had a mix bad experiences and good ones too. This one has been by far the best. Their excellent customer service is a huge positive as well. Although the usual spot I go to costs me $5 less and is further away from home, I think the comparatively higher quality of service and the results by Maxi Care are well worth the price. The staff are efficient while being very polite and patient as well. I did not feel rushed at all and they were willing to listen to my preferences with how I like my eyebrows done too. Loved it! Definitely recommend their services! This will be my 'go to' spot to do my eyebrows from now on. Thanks for doing such an awesome job and being so lovely, you guys. Keep up the great work."
"Have been going to Maxi Care at the Plenty Valley store for over a year now for threading and tinting. The owners really care about their customers and do their very best to ensure you get good service. If you ever have an issue the owners welcome that you speak to them so they can get it sorted and ensure the customer is never inconvenienced. They are really striving to ensure we get the best possible service. I hope to be a customer for life. My eyebrows have improved so much since I've been going to Maxi Care."
"FABULOUS, excellent service, specially the eyelash extensions. Very inviting and warm welcome by staff. I do not live locally but travel for almost an hour to go to Maxi Care Beauty Secrets at Airport West."
"I had the most amazing experience with Randip. I have been getting waxing here a couple of times now and she is always so polite and friendly. I will keep coming back here. Thank you for always having such lovely service."
"Today I had the best experience with getting my eye lashes done. They were exactly what I wanted and were done with care. I highly recommend this place as the price is good for everyone and not expensive. Beautiful customer service and I also go here for my Eyebrows"
"An amazing treatment! Really pampered by Pinky, the room was lovely, very impressed with smooth waxing. Lovely treat, Thank you!"
"I have had eyelash extensions done with Randeep. She's always polite and patient. I always leave a happy customer. My refills are done well. Thank you."
"Excellent service! I have been a regular client at Maxi Care (Fountain Gate outlet) for my monthly beauty needs. As I live in Narre Warren and my friend from Dandenong joins me occasionally, we go together so it becomes a good ride. They are good with threading, waxing and lash lift. I haven't tried makeup and facials with them but I am sure they will be as good."
"The staff here are always friendly, helpful and always welcoming! I love coming here at Airport West for all my treatments. Specially Harpreet's hand at Eyelash Extensions and Eyelash Lift is amazing."
"Beautiful service. I look fabulous!"
"I had my lashes and eyebrows done here at the Airport West outlet by Mina. Thank God it isn't a ride far off from Keilor. She soo lovely and did amazing job. I'm just soo in love with my lashes. Thank you so much."
"Have always found you's the best way before you's had this new beautiful shop at Burwood East"
"Best waxing, best threading and the best girls at Plenty Valley Maxi Care. Love them and love coming here. Thanks."
"Loved it would come back every time best service affordable very comfortable always there to please you thank you ladies Randip and Gagan."
"Good service by Maxi Care at the Fountain Gate store. I would come back for Russian Volume lash extension next time. Just got waxing and threading done this time but my long-time friend from Berwick recommended them and I agree."
"Everyone is so helpful from receptionist to beautician. Happy to get volume lashes and threading from your Plenty Valley outlet. Keep up the good work."
Take some time. Treat yourself. You deserve it.